BENEFITS OF WORKING WITH US:
We are one of the biggest LIR in RM.
We work with companies from all countries, not only from the RIPE NCC region.
Wire payment is to be made only after client verification and before receipt of the requested resources.
Efficiency in work (time to obtain resources up to 7 days).
Our staff is ready to answer your questions 24 hours a day, 7 days a week, 365 days a year!
Do you need an individual approach? Looking for a non-standard solution? We are ready to help customize solutions to fulfill your needs.
Internet Service Providers that needs more than /22 will negotiate all prices directly.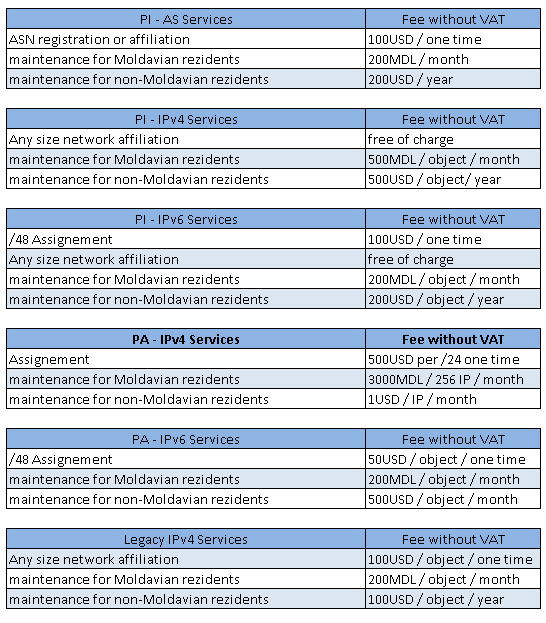 * We do not provide IP addresses for spam, mailing, phishing or other illegal operations and activities. We only provide IP addresses for Companies that will use them for legitimate business purposes. If we receive complaints twice for the same abuse, the resource will be revoked. If any, pls contact us @ abuse//at//itns.md – 24 hours a day, 7 days a week. * Additional information is provided by request – lir//at//itns.md.